Subpoena Preparation
The work that goes into preparing a subpoena can often be tedious and time-consuming.
Associated Court Reporters offers a large network of reliable experts in Texas and nationwide who are ready to prepare subpoenas and supporting documentation for you quickly and accurately.
With subpoena preparation from Associated Court Reporters, you are free to spend the valuable time you need to focus on building your case.
Process Service
As a full litigation services firm in Texas, Associated Court Reporters offers a vast network of licensed, professional process servers for the benefit of our deposition clients.
Associated Court Reporters has extensive knowledge of the Texas and Federal Rules of Civil Procedure, and Texas Civil Practices and Remedies Code. Our process servers will collect all appropriate documentation from you, including subpoena, summons, service date, and any special instructions.
We remain in constant contact with our process servers, providing you with regular status updates by email, and Proof of Service upon completion.
We are able to handle any kind of rush or last minute process serving the minute we receive the documents. Our knowledgeable office staff is available to assist
you with any project.
Some of our services include: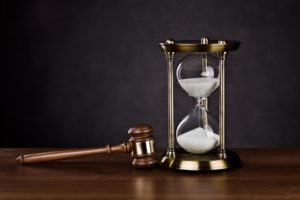 Nationwide coverage
Regular status reports
Knowledgeable office staff
Prepare our own affidavits/returns
Conduct U.S. Postal Searches
Rush service
Member of National Association of Professional Process Servers and Texas Process Servers Association
All process servers certified by the Supreme Court
If your firm is in need of additional services or has bulk work in our coverage area, please contact us. Associated Court Reporters offers volume discounts to our clients. We will work with you to determine fair pricing and the services that will suit you best.
Contact Us for your Process Serving Needs